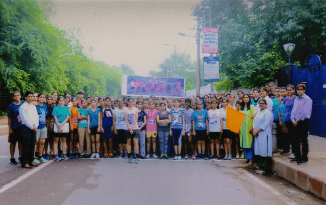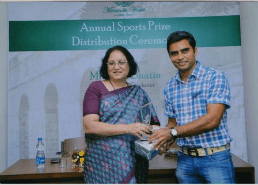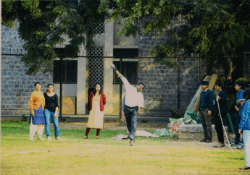 Department of Physical Education and Sports organize many events in their calendar. Starting the year with Cross Country which is organized for one and all to participate is a race that marks a new beginning of life i.e the college life. Leaving behind all the pain you need to succeed in life. Further moving in the calendar we have alot of fun games that are organised for specially disabled students and para athletes. Making sure we have a good relation with all the departments we organise healthy Inter-departmental competitions for the faculties and students. The main motive of Inter-departmental competitions are to bring up more enthusiasm in students for sports and let them know who good one's life become having a sport along with studies. The friendly competitions are organized for the non teaching staff as well.
Healthy relations within your colleges are not enough! We need to have a healthy relation with the University and more colleges. Therefore We organize are annual sports fest EROBERN in the second week of February. We have participation from more than 35 colleges approaching almost 500 participants. Erobern's main motive is to provide a stage for teams to compete with other colleges in a very healthy manner. Moving towards the end of our calendar We organize Annual Award Ceremony to celebrate the excellence and hard work of our students.
Last but never the least, Fresher's and Farewell are the part of one's college life that no one can take away from them.