Faculty Researching on Covid Drug Work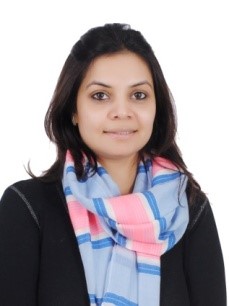 The current COVID-19 pandemic has been declared as a public health emergency of international concern by WHO in a very short span of time. Researchers all over the world are trying to find a vaccine/drug for COVID-19.
Dr Poonam, Assistant Professor, Department of Chemistry, Miranda House, along with her collaborators Dr. Brijesh Rathi from Hansraj College, University of Delhi, Prof. Ravi Durvasula and Dr. P. Kempaiah from Loyola University Chicago, USA and Dr. Steven Bradfute from University of New Mexico, USA have jointly filed US provisional patent application: "Calxinin Compositions and Method for Treating Viral Infections". Subsequently, negotiations have progressed with UK-based Redcliffe Bioscience for the clinical trials of Calxinin, and the team is hopeful they will shortly be able to deliver a drug candidate against this deadly virus.
Being an integral part of this invention, Dr Poonam is excited about the results of the trials. Her research group in University of Delhi, designed, synthesised and performed in-silico studies on the drug. Further testing was carried out by Loyola University Chicago and University of New Mexico, USA as collaborative efforts. Since the molecule is highly potent, the whole team is hopeful of getting positive results against COVID-19 soon. Recently, Poonam has also published some high impact factor peer-reviewed research/review articles on COVID-19/Viral infections. Poonam's dedication and enthusiasm for research and her inclination to contribute to society have induced her to work in the field of infectious diseases.
Dr. Poonam
Assistant Professor,
Department of Chemistry,
Miranda House