Faculty
Dr. Nisha Vashishta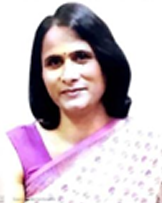 Dr. Nisha Vashishta, an alumna of Miranda House is currently working as an Associate Professor in the Department of Zoology. Her primary areas of teaching are physiology and medical diagnostics. Her teaching experience spans over two decades. She earned her M. Phil (1993) and Ph.D. (1998) in Zoology from Department of Zoology, University of Delhi. She has been a recipient of junior research fellowship and senior research fellowship from university grants commission. She has co-authored a book on experimental physiology and has published research articles in the domain of muscle physiology. She has been actively reviewing the chapters on physiology for institute of life long learning.
Dr. Rekha Kumari

Dr. Rekha Kumari holds M.Sc. in Zoology (University of Delhi) and Bioinformatics (University of Edinburgh, UK). Her Ph.D. deals with Genetic Engineering of Microbes for the Biosynthesis of Antibiotic analogs using domain swapping. She specializes in Biotechnology and Bioinformatics. Her research interest lies mostly in Environmental Biotechnology with particular interest in biodegradation by microbes. She has been teaching courses on Genomics, Biotechnology and Molecular Biology. She has been awarded with various fellowships and awards that include Visiting Scientist at the Department of Genetics, University of Kaiserslautern, Germany (2001); BOYSCAST fellowship: International fellowship by DST, GOI to do research at University of Lausanne, Switzerland. (2009-10); Faculty Training Program to pursue Masters in Bioinformatics by University of Delhi. (2011-12); INSA-DGF bilateral scientific exchange fellowship for three months at UFZ Leipzig, Germany (2013); Teaching Excellence Award by University of Delhi for the Innovation Project MH-203. She has various peer reviewed research articles in high impact international journals and has authored chapter on Cell Biology in text book for M.Sc. students and for NISCAIR. She has been actively reviewing chapters for ILLL.
Dr. Jyoti Arora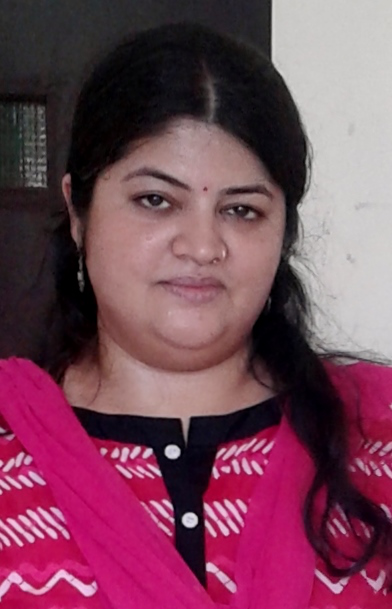 Dr. Jyoti Arora did graduation and post graduation from Miranda House, and M.Phil and Ph.D. from Department of Zoology, University of Delhi. For M. Phil., she worked on Biodiversity of Rotifers and reported several new records from India. In Ph. D., she investigated two shallow, man made Lakes in Delhi and formulated strategies for the proper management of these lakes. She joined Miranda House in 2006. Her teaching interests include Ecology, Environmental Management, Zoogeography, Non-Chordata, Cell Biology and Biochemistry. She has been a principal investigator in two innovation projects and a star innovation project. Her research activities are focused on use of eco-friendly approaches for the natural dyeing and antimicrobial finishing of textiles, development of azo-free handmade paper and application of 4R's for sustainable management of waste at Miranda House. She received Teaching Excellence Award for Innovation on 93rd Foundation Day of University of Delhi in 2015. She has won several awards for best poster and platform presentations at various conferences. She has been actively involved in activities organized every year by the DSKC. This includes workshops, designed summer programs for undergraduate students, symposiums, lectures, capacity building workshops and INSPIRE programme. She has created resource material for different workshops and also contributed an E-chapter on Biodiversity for ILLL. She has several publications in journals of repute and in conference proceedings. She has been associated with different journals for editorial ventures.
Dr. Sadhna Sharma

Dr. Sadhna Sharma has done all her higher studies from University of Delhi specializing in Molecular Immunology. Her Research activities are focused towards finding new vaccine and drug targets for tuberculosis and cancer. She is a recognized PhD supervisor with 3 Ph D Students. She was awarded Australian Leadership Award Fellowship by AusAID, Australia in April 2013. She is also a recipient of Department of Science and Technology 'Young Scientist' and 'Women Scientist' projects. She has received sponsored research grant of Rs.1.32 Crores from various funding agencies since joining the College in 2006. She has 22 publications in high impact refereed journals and 23 publications in International and National Conference Proceedings. She has been invited for talks at both international and national forums. She has been organizing various activities in the college like Add on Course in 'Medical Biotechnology', capacity building workshop for teachers and domain specific workshops for students. She has actively mentored students at all levels-UG, PG, Ph.D in DSKC Summer Schools/ Training Programmes run by the college every year.
Dr. Monika Sharma

Dr. Monika Sharma is an assistant professor in the Department of Zoology, Miranda House since 2009. She earned a Ph.D, in Medical Microbiology from Faculty of Medical Sciences, University of Delhi in 2010. She graduated and post graduated in Zoology from University of Delhi. She has facilitated and mentored ten investigative projects for undergraduate students in DSKC, Miranda House. She has organized and developed resource material and manuals for several workshops, bridge courses, seminars and short term training courses for capacity building of undergraduate students. Her research area focuses on immunopathogenesis of tuberculosis. Recently, her project "A study of macrophage apoptosis and mitochondrial integrity in response to PE/PE_PGRS family proteins of Mycobacterium tuberculosis". has been approved for which received grant of sixty eight lakhs from Department of Science and Technology. She has been co- project investigator in projects which focus on finding new vaccine candidates for tuberculosis and studying pathogenesis of TB. She has research articles in journals of repute and presented her work at international and national conferences.
Dr. Simran Jit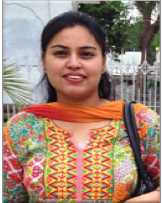 Dr. Simran Jit received her doctorate from the University of Delhi in 2011 for her work on the Genetics and Biochemistry of Pesticide (Hexachlorocyclohexane) Degradation. She was selected for six months research training at Swiss Federal Institute for Environmental Science and Technology (EAWAG), Switzerland under Indo-Swiss Collaboration in Biotechnology (ISCB), 2010. Her research interests are Environmental biotechnology, Bacterial systematics and taxonomy, and Antimicrobial textile finishing. She has presented her findings in various national and international conferences and published papers in high impact factor international journals. She has been working as Assistant Professor in Miranda House since 2011 and teaching Molecular Biology, Biotechnology, Medical Diagnostics and Invertebrate Zoology. She worked as a co-investigator for the DU Innovation project MH-307 on Antimicrobial finishing of textiles using natural bioactive agents. She has worked as facilitator and mentor at the DSKC Experimental summer workshop for undergraduate science students. She has organized and developed resource material and manuals for several workshops, bridge courses, seminars and short term training courses for capacity building of undergraduate students. She has authored e-chapters for Molecular Biology and Biotechnology under the MHRD Project: National Mission on Education through ICT.